We have gift ideas or self-indulgence for every section and any budget, whether you're shopping for your man, woman, or home. Diwali is a week away, but there is still time to find that perfect gift for that special someone, or perhaps yourself.
To make things easy, TheGlitz has scoured 50+ festive picks consisting the best brands and the latest trends to make your Diwali more memorable and creative.
1
WOMEN PICKS
VALENTINO
Availability: At Boddess Beauty
As bold as you. As expressive as you. A floral fragrance for the modern woman.
2
FOReT
Now 15% Off, Use Discount code FESTIVE 15
This banana bark bag from FOReT is 100% eco-friendly and vegan. Carry sustainability on your shoulders this holiday season.
3
URBANIC
A noodle-strap, open back maxi dress with clean lines so you can show up 'stunning' to the gala dinner night without trying hard.
4
JOHN JACOBS
Try John Jacobs newest collection called 'Sedona', in collaboration with Masaba Gupta. This line personifies fearless innovation that is in tune with the designer.
5
BAGATT
This pair of classic kitten heels will replace every pair of party shoes in your closet this holiday season.
6
UNITED COLORS OF BENETTON
A cotton-blend, printed midi shirt dress to transition you from offbeat to chic in a jiffy. Cute, trendy and oh so stylish.
7
PLUM BODY LOVIN'
Introducing the Magnifi-Scent Luxury Perfume Gift Set – your passport to a world of captivating aromas. Get ready to meet the ultimate squad of fragrances that'll whisk you away to sun-soaked beaches, sweet indulgences, lively brunches, and zesty escapades.
8
RALPH LAUREN
Price: On request
The feel of aristocracy is matchless with this Ralph Lauren handbag.
9
BVLGARI
Price on request
Available at Bulgari Store, DLF Emporio, New Delhi
Belong to the extraordinary league. This will make people sit up and take notice.
10
ONITSUKA TIGER
Up your style and fitness quotient with these pair of awesome sneakers from Onitsuka Tiger.
11
URBANIC
This green draped cocktail gown will truly make the crowd green with envy. A purse and heels are all that is required to complete the look.
12
THE AYURVEDA COMPANY
Five fragrances on each day of Diwali. Smell melting.
13
ESTEE LAUDER
Glamour, Glitz, Estee Lauder and You. A deadly combination.
14
SWAROVSKI
Please, please be prepared for the firework of compliments coming your way. Don't come back saying we didn't warn you.
15
BVLGARI
₹2,03,000 at Bulgari Store, DLF Emporio, New Delhi
Calling it elegant and classy would be an understatement. Seriously!
16
BENETTON
Solid red. Stylish appeal. Simply gorgeous.
17
VERSACE
₹82,100 Across Versace Boutique and leading Swiss watch strores in India
Versace and You. Both compliment each other.
18
BENETTON
To put it simply, this look has so much character. Do not miss.
19
ESTEE LAUDER
Late nights will be the norm during this holiday season. Estee Lauder has you covered every night to look your best the next day.
20
URBANIC
A spaghetti strap slip dress that you will reach out for repeatedly easy styling. Just slip on and rock on.
21
BAGATT
These cognac wedges scream attention. And you are worth it.
22
BENETTON
Available: 4 colours
Minimalistic. Very minimalistic.
23
TALKING THREADS
A gorgeous accessory that can be worn as a belt over a saree for an ethnic look or as a belt over your fave little black dress to steal the show.
24
MEN PICKS
SELECTED HOMME

A go-with-anything bomber jacket with a bare minimum effort.
25
ADIDAS ORIGINALS
Available in 3 colours
Classics never go out of style. We believe so, too.
26
GARRTEN
Is it a backpack or a tote? It's both. An all-leather business backpack with a modern and professional look.
27
CASIO G-SHOCK
Skater Kelvin Hoefler and Skaterboard brand Powell Peralta introduce the NEW Casio G-Shock DW-5600. Have a good time.
28
BIRKENSTOCK
You don't anything fancier and festive'r than this.
29
HACKETT LONDON
Let the money flow in. And out. And, in again.
30
RAYBAN
That was Tom in 'Maverick'. You take the lead now…
31
MEN OF PLATINUM
Price on request
Crafted in Platinum, a metal known for its unmatched strength, it is truly rare. As rare as those men whose strength lies in staying true no matter what.
32
BUGATTI
No nightout will be complete without these nice dark blue slip-ons.
33
SELECTED HOMME
This shacket will keep you snug from the winter onset while still receiving compliments from friends.
34
PANERAI
Price on request
Available at Panerai Boutiques in Delhi & Mumbai
TheGlitz recommends this.
35
EMPORIO ARMANI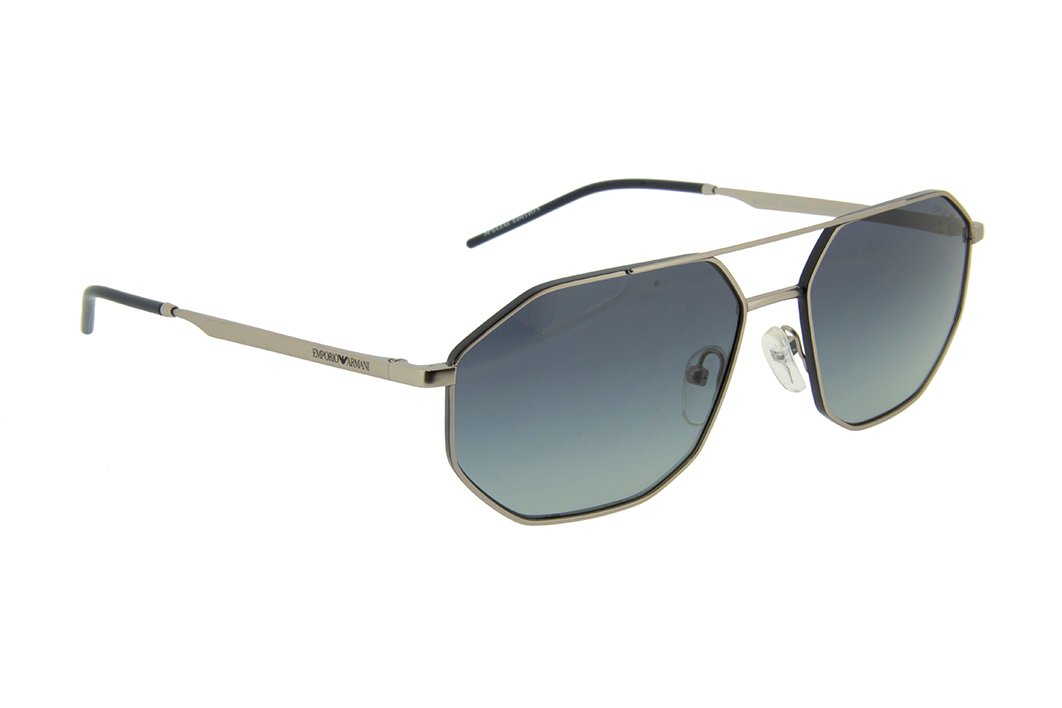 ₹14,590 at Sunglass Hut Stores
These shades will take you far beyond the looks of the holiday season. We guarantee you.
36
LAVIE SPORT
₹2999 at Lavieworld
This Diwali, elevate your every day style to work with this multi-level organizer Laptop bag.
37
JAIPUR WATCH COMPANY
Feel like a king with this jewel on your wrist.
38
VEGNONVEG
VegNonVeg Campout jacket seamlessly combines style and comfort. Style it up in the most innovative ways.
39
UNIQLO
It's flattering. It's affordable. It's UNIQLO.
40
BENETTON
Warm your soul, not just your body in this stylish sweater. Plus, the classic checked pattern adds a touch of sophistication.
41
HOME PICKS
ACRYLIC ON CANVAS
'Immerse Yourself in the Radiance of Praggya Artists' Diwali Artistry.' Dulha Ram" represents the artist's interpretation of Lord Shree Ramachandra in his Dulha form. Size 24″ x 36″
42
HIIH
Crafted in Glass the retro glasses carry a fun sparkly gold electroplating on the outside surface. A wonderful present for a wine enthusiast.
43
THE SINGLETON SOCIAL x NICOBAR COLLECTION
Nicobar just dropped their fine serveware collection in time for the festive fervour. A huge shoutout to all tastemakers and taste seekers to celebrate the synergy of art, culture, and food with products designed to delight epicureans.
44
BARO MARKET
This Diwali, say NO to firecrackers and YES to candles.
45
SLEEPYHEAD
Gift a home makeover or get one for yourself with Sleepyhead's most stylish and uniquely designed home furnishing items starting at just ₹799.
46
LUXURIFY KARPETS
₹ 5000 onwards at LuxurifyHome
Hand knotted rugs from Luxurify will make your feet feel like walking on cloud.
47
NAPPA DORI
Make a night of celebration with your loved ones memorable with Nappa Dori's Poker gift set.
48
myTRIDENT
Starting range ₹ 520 onwards at Mytrident
myTrident's Sanskriti Collection is an exquisite homage to India's rich cultural tapestry, making it the perfect gift for this festive season.
49
KIDDOZE x PEPPA PIG
Available at 800+ esteemed stores across India, including Amazon, FirstCry, Nature's Basket
Introducing Kiddoze's Peppa Pig-inspired fun and safe alternative to conventional supplements to meet every child's daily nutritional needs. The nutritional gummies come in four different varieties. This Diwali, give your children a healthy start.
50
FERRERO ROCHER
When it's Diwali, how can chocolates be left out? When it comes to gifting, the all-time favourite Ferrero Rocher is the greatest option. Go ahead and add it to your cart!
51
PHAB
Stock up on this nutritionist-approved snack brand from Phab; with a wide range of options ranging from nutrition bars to protein milkshakes to energy and protein bombs, you'll need to get back in shape after all the festivities.
You might also like: Diwali recipes by Chef Ranveer Brar and Hershey India