From field to cup, the world of tea is both delightful and delicious. This is especially true when you visit regions of the world where tea is freshly grown, cultivated, and traded. You can definitely have tons of fun while visiting plantations, touring gardens and estates, and sipping your favorite blends at authentic tea houses during your travels.


Chengdu, China

Chengdu is home to several delights that include pandas, mahjong…and locally-grown tea!
To really feel the dirt under your nails, you'll need to hit the mountainous regions outside of the city. This is where you'll find tours of places like the Mengdingshan Tea Plantation. To enjoy an even fancier tea experience, hit up one of the many tea shops in Chengdu, which still cling to their old-fashioned traditions despite the modernity of the overall city. Here you can taste everything from basic brews like oolong and jasmine to high-end green teas like zhuyeqing.

Mac Chau, Vietnam

With rich soil, a temperate climate, and an altitude of almost 3,500 feet, the grassy green plateau of Mac Chau is ideal for growing tea. You'll be able to tour several plantations during your visit, including the internationally famous Moc Chau Tea Plantation. It's a marvel to even look at the tidy, neatly trimmed rows that stretch across the fields for miles, but sampling the local fare will be even better. Blends include several that you can only find in Vietnam such as "Shan Tuyet" green tea!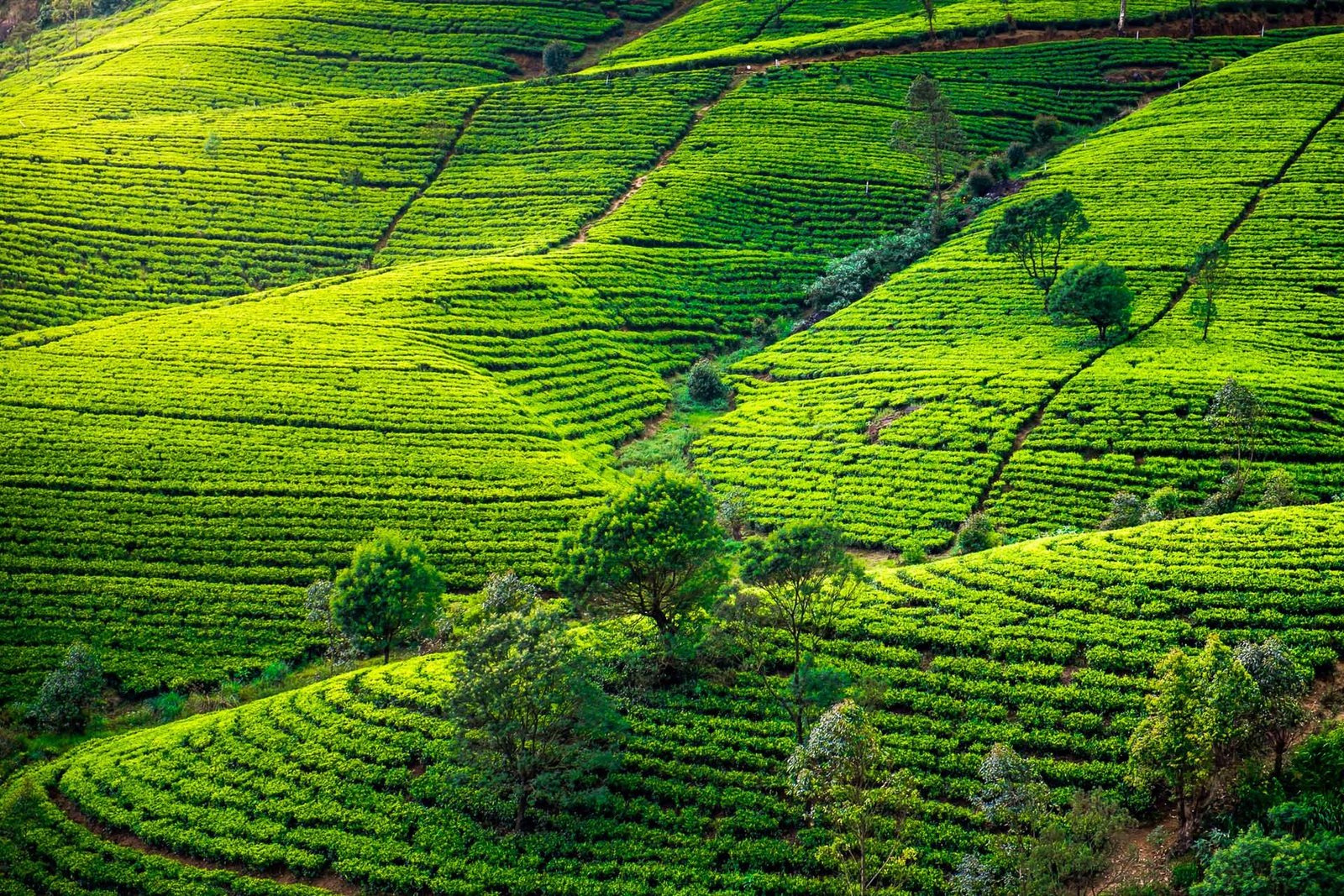 Dambatenne, Sri Lanka

Did you know that you can find Lipton tea halfway across the world? Just visit the Dambatenne Tea Factory, established by Sir Thomas Lipton in 1890. Another attraction for tea lovers is Lipton's Seat, which provides stunning panoramic views of the tea fields after an eight-mile hike. You can sweat it yourself or hop aboard a tuk-tuk for an authentic cultural experience while in Sri Lanka.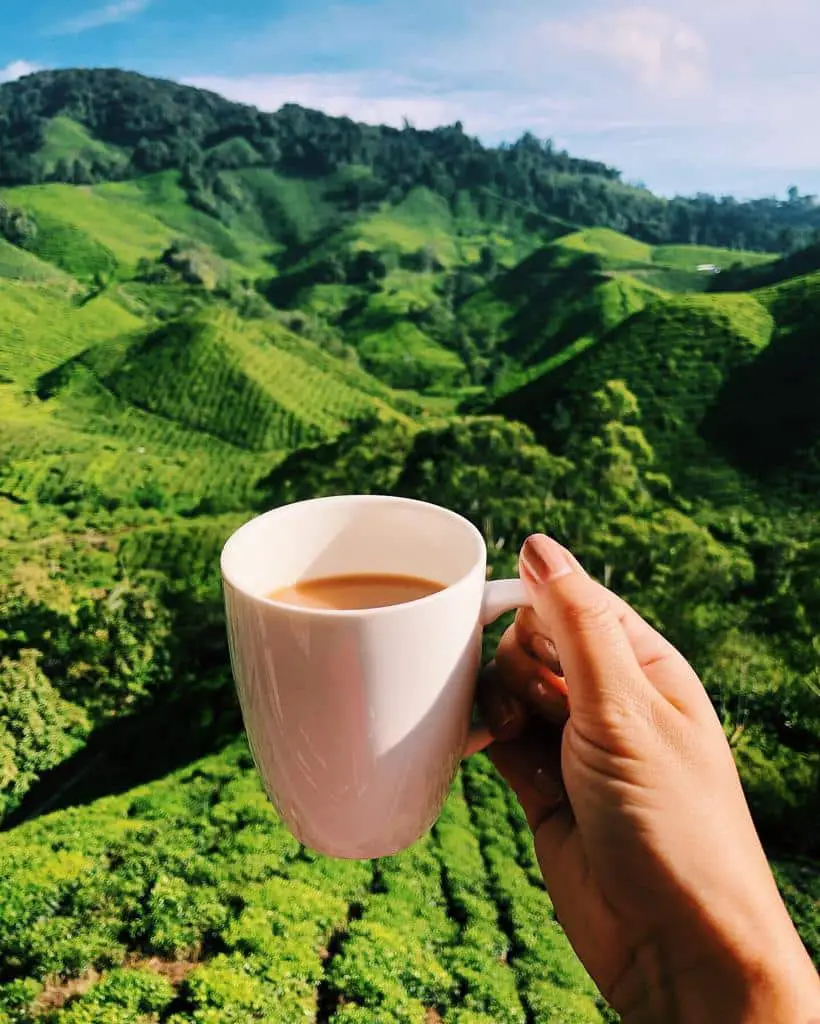 Cameron Highlands, Malaysia

The scenic beauty of the Cameron Highlands has long attracted visitors for hiking, biking, and sightseeing. But tea lovers should make note of this lovely destination as well. It has two major estates, the Boh Tea Plantation and the Bharat Tea Plantation, where fresh leaves are picked daily. In addition to touring the plantations, you can also grab a bite to eat at local tea houses or tour farms and gardens that offer tea-adjacent gifts and goodies. Some of these experiences can get quite luxurious if you're looking to sip in style.

Azores, Portugal

The Azores islands are rich with volcanic soil that makes the area uniquely suited to tea growing. In fact, one of the only tea plantations in all of Europe is located in Azores: theGorreana Tea Factory. You'd think that a continent of tea drinkers would be teeming with plantations, but it's not. Gorreana is the place to get your caffeine fix, a true once-in-a-lifetime experience that you literally can't get anywhere else around on your European trip!

Granada, Spain

Granada is home to a number ofteterías or tea rooms. In fact, there's an entire Calle de las Teterías or "Street of Tea Rooms" where you can linger over a cup or two. Most establishments will have an Arabic influence that includes dark teas, hearty snacks, and traditional décor such as Middle Eastern wall hangings and prayer rugs. You'll feel like you're in another world as you sip oriental teas or try a hookah pipe.

Darjeeling, India

If you're a tea connoisseur, you're probably already familiar with the Darjeeling region. It's where Darjeeling tea gets its name, and as such it's home to lots of interesting tea-related attractions. There's the Happy Valley Tea Estate, for example, where you can sample the day's pickings fresh off the bush. If you have time during your Indian trip, you can also stop by the Darjeeling Tea Research and Development Centre, which is accessible to tour groups. Last but not least, there are tons of resorts, gardens, and auction houses where the good stuff is for sale.

London, England

All Londoners have their favorite teas, but few know about the Tregothnan Estate, a private, family-run tea garden in Cornwall that only occasionally opens to the public. You'll need to make special arrangements if you want to see it, so keep that in mind if you have a London getaway in mind.

Fareportal suggests, an easier alternative, of course, might be visiting London's celebrated tea shops or climbing on a double-decker bus to enjoy a tea and coffee tour. There are countless retailers specializing in tea and tea goods, including Fortnum & Mason, purveyors of high-quality gift hampers. They could make great, fancy souvenirs too!
Authored by Chris Caggiano