The beauty scene is bustling this Diwali season with choices that are both thoughtful and exquisite. Browse through 31 such options, whether for skin, hair, makeup, or body and bath, and we believe it'll leave you or your loved ones with miles of smiles.
Make Diwali gifting extra special this year. Don't leave anyone in your family or friends camp unattended on your list. TheGlitz has thoughtfully handpicked each product meticulously for everyone, including you.
Happy scrolling!
Skin
82°E
Lotus Splash
₹1200
The goodness of lotus and magic of bioflavonoids works wonders on the skin. We like it and you're worth it!
The Ordinary
The Most-Loved Set
₹1550
Try something new from The Ordinary, this Diwali. True to it's name, The Most-loved set includes three of their most popular products in miniature sizes. It makes an ideal gift set for those new to skincare.
Aroma Magic by Blossom Kochhar
Diamond Glow Facial Kit
₹2100
This collection from Aroma Magic with it's 6-step formula promises to restore softness, smoothness, resilience and radiance. Feel the new you this festive season.
BiE
Illuminating Face Oil
₹1799
BiE has quickly become a class favourite. The Illuminating Face Oil is another standout product. A radiating blend meticulously crafted to bring out your skin's inner glow.
Key ingredients: Kumkumadi Oil, Licorice, and Squalane
Old School Rituals
Handpicked 63-herb Hair Elixir + Face Cleansers + Face Scrub + Lip Butter
₹7170
This collection from Old School Rituals includes handpicked roses and vetiver toner mist, a hand worked red sandalwood and saffron cleansing powder, 63-herb hair elixir and an arrack of ice apple and fruits de-tan scrubbing mask, all housed in a artfully done up box.
Innisfree
Get your Innisfree Superhero skin set
₹2500
This collection of targeted serums by Innisfree is perfect for any clean-skin obsessed lover in your life, including you.
82°E
Ashwagandha Bounce
₹2700
Go splurge on good looks. Ashwagandha, a prized ingredient, says it all. It doesn't come cheap, but it's well worth the price.
Old School Rituals
Make this beauty ritual a daily practise alongside religious practises this Diwali
₹4410
It's all about beauty this year, and thankfully, the Old School Rituals 'Starter Box' kit has everything needed to create that perfect holiday look. And yes, the packaging is to die for.
82°E
Manjishtha Mud
₹1800
Make it a part of your daily cleansing routine and watch your skin glow in time for Diwali. Manjishtha, which is high in antioxidants, is known to help the skin look younger. Happy Goodlooks!
BiE
Sundaze SPF 35
₹1149
India's first natural-base sunscreen with no white cast, no silicones, and no comedogenic or reef-bleaching ingredients. Hmm… get the point?
Akihi
Genie in a Bottle
₹2500
Akihi's serum is a skincare gem that combines the power of Sodium Hyaluronate for deep hydration, Niacinamide to address common skin concerns with the fortifying effects of ceramides. The aftermath radiant beauty will perfectly match the spirit of the celebration.
82°E
Turmeric Sheild
₹1800
Simple and elegant. Sunscreen serum with turmeric and ceramides that soothes the skin. Use it to see how it works and then thank us later.
Nourish Mantra
Ray Rescue Invisible Sunscreen
₹599
Even though it's only the beginning of November, the October heat is still wreaking havoc on your skin. Ray Rescue comes to your rescue with its lightweight and non-sticky formula to lend your skin a silky-smooth, invisible, and oh-so-comfortable feel.
Hair
Iluvia
Shampoo, Conditioner & Serum
₹2125
Let's face it: hard water damage to hair is a ubiquitous problem. However, a solution is on hand with Iluvia's complete professional system. The ultimate 3-step regimen consists of hard water shampoo, which gently removes mineral deposits; a squalene restorative system, which strengthens hair; and an intensive hair care liquid, which protects against heat and damage.
Aveda
Multi-benefit Botanical Repair Styling Crème
₹3100
Aveda's silicon-free hair bond builder will enhance your look in any style without breakage and repairs damage. Plus, frizz that is smooth and lasts up to 72 hours.
The Secret Haircare
A cruelty-free, natural, homegrown brand shares their hair fall secret
₹2499
With clean, cruelty-free, and active ingredients sourced from Kerala, Andhra Pradesh and Tamil Nadu, the secret haircare kit contains black charm oil to prevent hair fall, hibiscus shampoo to maintain scalps ph and the flango conditioner to make hair look voluminous and lustrous. A superhit secret revealed.
K18
Clinically proven the K18 Peptide reverses damage in just 4 minutes
₹5625
Let's face it. The damage from bleach, colour, chemical services, and heat over time can be irreparable. K18, with its trademark peptide technology, reverses damage and restores strength, softness, smoothness, and bounce to the hair.
Makeup
M-A-C
24-hour Rich Matte Lipstick
₹3050
Kickstart this festive season with MAC's newly launched Locked Lips Lipstick. Spice up your all-night Diwali parties or extended-season family dinners with this blockbuster lipstick that will jazz up every occasion.
Available colours: 18
Organic Harvest
An Eye for an Eyeliner
₹349
Enriched with organic almond oil, Organic Harvest's midnight matte liquid eyeliner both hydrates and soothes, delivering a rich matte finish with rich black pigments for a cool 14 hours. And, yes, did we mention, it's waterproof, smudge-proof, and suitable for all skin tones?
Bobbi Brown
Vitamin Enriched Pressed Powder
₹4990
This star performer locks in moisture over time, refines skin tone, and controls oil all day to balance skin for a fresh and healthy look. Your loved one will love this, we promise.
NARS
Blush Orgasm – Buildable. Blendable. Indispensable.
₹3300
Everyone's cult-favourite and bestselling NARS Blush delivers a weightless, natural-looking rush of cheek color in matte, satin, and shimmering finishes. The buildable shades from sheer to bold will further enhance the festive looks this season. We absolutely adore it.
NARS
Climax Mascara in Explicit Black
₹2500
Now you have access to breakthrough innovation with NARS Climax Mascara that delivers maximum volume and lift with it's light weight formula. Just the way you like it.
Sugar Cosmetics
Blend the rules eyeshadow palette
₹1249
Count the number of Diwali parties and events you will attend. Because we've got you covered with this jaw-dropping assortment of 8 stunning palettes, each including 8 enticing tones. Every look will be a stunner. We guarantee you.
Sugar Cosmetics
Mettle Cream to Powder Foundation
₹1199
SUGAR Cosmetics Mettle Cream To Powder Foundation combines the luxuriously smooth texture of a cream with the seamless sensorial lightness of a powder. Carry a all-day flawless complexion this Diwali.
Organic Harvest
Moisture Matte Lipstick in Beetroot Red
₹595
This creamy matte lipstick is enriched with organic almond oil to moisturise and protect the lips, while castor oil soothes and shields.
Available colours: 12
Anastasia Beverly Hills
The Original Brow Kit (Dark Brown)
₹6900
The 5 Anastasia Beverly Hills essentials needed to create your perfect eyebrows, all housed in a sleep branded makeup bag. What's more? It's travel friendly set features ABH's patented Stencils, Brow Powder Duo, Brush 7B, Precision Tweezers and Deluxe Mini Clear Brow Gel.
Bath & Body
Forest Essentials
Soundarya Night Cream + Radiance Cream + Milk Soap + Body Oil + Age-defying Serum + Body Milk
₹13500
This iconic collection from Forest Essentials just cannot be missed. Enriched with 24 carat gold, pure cow's ghee, and high-performance actives, this special selection of self-care essentials illuminates, nourishes and restores the skin, unveiling youthful radiance.
Kaya
Dreamy Glow and Hydra Surge Serum + Any Time Moisturizing Cream + Intense Hydration Body Lotion + Vitamin C Face Wash
All the above bundles up to perfect glowing skin this Diwali.
The Ayurveda Company
Nalpamaradi Body Scrub and Glow Oil
₹998
This Diwali unveil the gift of glowing skin with The Ayurveda Company's Nalpamaradi Body Glow Oil and Body Scrub. A 100% Natural Ayurvedic blend.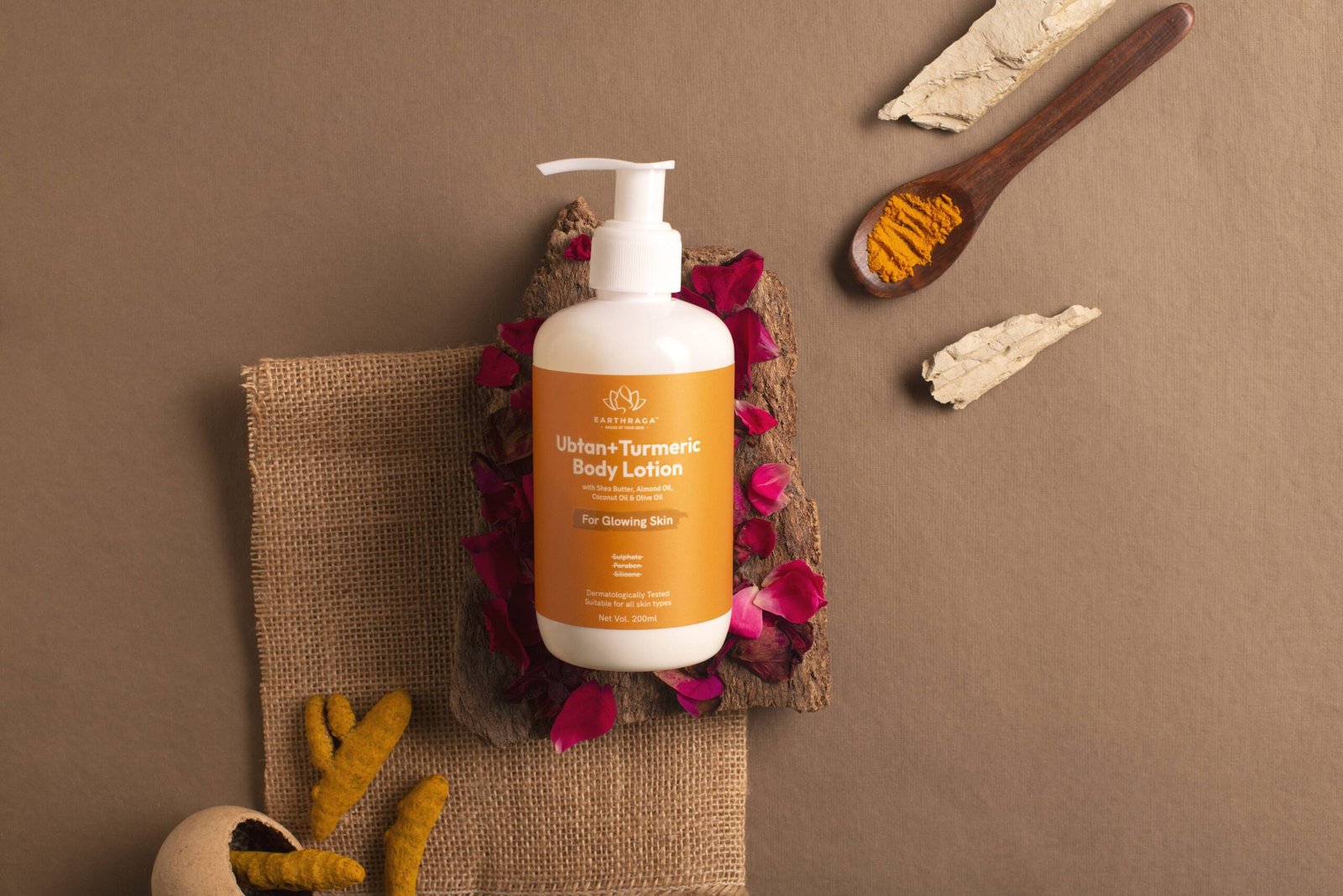 Earthraga
Ubtan + Turmeric Body Lotion
₹299
Nobody likes acne, skin outbreaks, or wrinkles. Especially at this time of the year when you need to look your best. Earthraga has got you covered with their all-in-one defense lotion. It deeply nourishes and moisturises the skin, causing it to glow.
You might also like: TheGlitz Exquisite Jewellery Pick for Diwali